Bildegalleri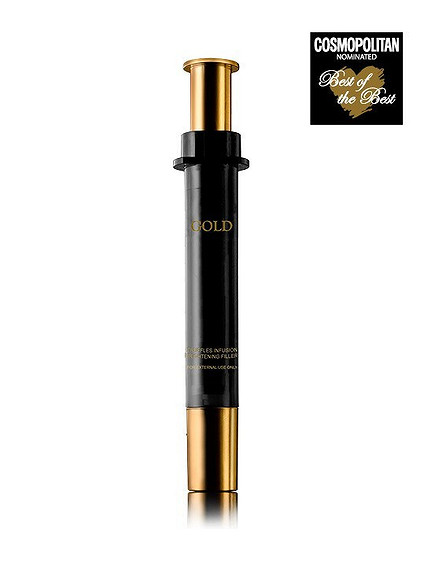 Du bruker en gammel nettleser, som ikke støtter denne bildevisningen. Du kan se alle bildene i bildegalleriet.
Beskrivelse
This precision accurate pinpoint applicator delivers our wrinkle restructuring truffle infusion, and active ingredients directly to the depth of every wrinkle. Over time, deep wrinkles appear pushed up from within for a younger, smoother, more lineless look. This concentrated treatment instantly reduces the look of your deepest wrinkles-on contact. * No Paraben added * Vegan Friendly 24karat Gold Powder: For over thousands of years, genuine gold has been used in all cultures to glamour the human body. Long admired for its ability to remain unchanged and untarnished by time and environment, pure gold endures as the ultimate natural element. Gold has always held value and significance, in terms of enhancing beauty. The use of gold was prevalent for its potent curative properties. Throughout history, gold has been revered for its luxurious and beautifying properties. Truffle Infusion: a fantastic infusion blend of white and black truffle. Truffles are the most expensive food in the world, and are known to provide a mega dose of minerals, moisturizing, strengthening, and nourishing ingredients. They help to create a protective film against trans-epidermal loss of water and constitute an integral part of the natural moisturizing factor. Vitamin E Medicago Sativa (Alfalfa) Extract * Disclaimer: The list of ingredients is updated periodically. Prior to using a Gold Elements product, please read the ingredient list on your product packaging to ensure that the ingredients are suitable for your personal use.
NB: Knappen for å vise hele beskrivelsen har kun en visuell effekt.
NB: Knappen for å vise hele beskrivelsen har kun en visuell effekt.
Annonseinformasjon
| | |
| --- | --- |
| FINN-kode | 295706661 |
| Sist endret | 21. mars 2023 11:13 |
Helt ny og uåpnet Gratiae Gold truffles infusion filler